 THE FRONT RANGE'S BEST & MOST TRUSTED EMERGENCY SERVICE FOR AUTOMOTIVE, RESIDENTIAL & COMMERCIAL
Need the best locksmith Denver offers?
The most comprehensive and full-service locksmith servicing the Mile High.
A Locksmith Denver is not like anywhere else
Colorado climate requires professional knowledge !
Our Mile High and highly trained locksmith's provide a safe & secure solution for any lockout, 24/7, 365 days a year. From automotive, commercial to residential services, we have you covered for any situation. Specializing in providing the best customer experience & most professional service, Locksmith Denver 4U is Denver's leading locksmith.
about locksmith Denver services
From duplicate keys to getting you safely back into your vehicle, our number one priority is your safety and satisfaction. Call us today to get a technician to your home, office or any location across the Front Range.
How to Safeguard your Business Premises in Downtown Denver
Locksmith Denver The downtown area of Denver including the adjacent neighborhoods like Aurora provide plenty of retail opportunities for many business owners.
It seems that every type of business thrives here! The numerous establishments have led to the rise of Denver as the shopping capital of the entire Western region of the Rocky Mountains.
Shoppers surely need more than one day to be able to step foot into every outlet center, mall and independent boutique in the outdoor shopping areas.
Many visitors flock downtown Denver to indulge in a weekend filled with spending, making the area susceptible to a fraction of the society who like reaping where they didn't sow. Anyone with ill intentions knows that they are likely to snatch quite a few valuables when no one is looking.
So, how can business owners make their Denver stores safer with Locksmith Denver?
Installing better locks
Take advantage of Locksmith Denver experienced locksmiths to professionally install for you, high security lock will help keep away burglars from accessing the valuables stored in a business premises.
Conducting security risk assessment with Locksmith Denver
Shopping centers present vulnerabilities that can be exploited through security breaches. A quick call to a reputable security company like Locksmith Denver  can organize an assessment exercise to reveal any areas that provide loopholes for breaches.
Professional advice is one of the most effective ways of determining the security level of any property.
Have announce speakers installed within the premises
Security personnel can make use of speakers to communicate to shopper and employees at once. In case of emergency, everyone can be directed on what to do. The best way to install speakers is to ensure that the sound reaches all corners of the shopping center.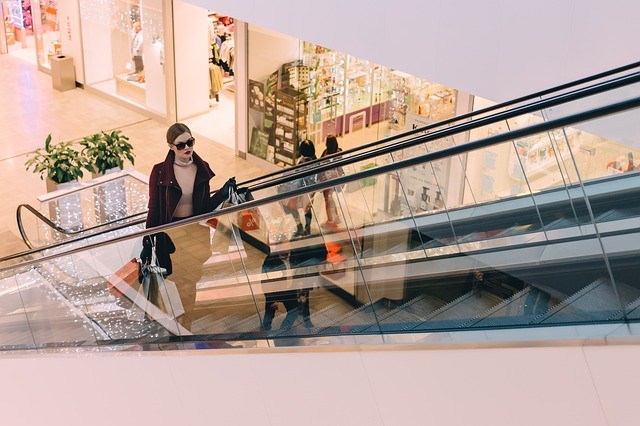 Encouraging stores to communicate with each other
Locksmith Denver encourage employees of one store can send a message to the neighboring store in the event of an emergency. They should also be able to alert security personnel of events as soon as they occur. An efficient communication system can help address security breaches quickly.
Security cameras
At Locksmith Denver we know the security cameras are a must-have for any outdoor shopping center. They serve as the eyes for the whole area.
Cameras should provide a clear view of the entrance and the open areas where individual stalls operate from. The parking should also be monitored for additional security. If a crime occurs, footage from the security cameras can be used for investigation purposes.
Security personnel
One thing we do not provide at Locksmith Denver, but you may want to consider in addition to the above, it is important for a shopping center to be patrolled by trained security officers.
Some establishments are so expansive that it is difficult to monitor them by use of cameras alone. Security personnel are valuable assets that prevent crime and also respond in the event that one occurs.
Security officers undergo extensive training that includes emergency response. They will efficiently direct shoppers and employees on what to do when the unthinkable happens.

Get Locksmith Denver 4U. No matter the situation, short or long term, Locksmith Denver is all about building a lasting relationship and getting you secured and keeping you safe. We're taking the Denver Locksmith customer experience to new heights.
Denver Task Force Issues Report on Reimagining Public Safety
Locksmith Denvert Locksmith Denver is happy to bring to its customers a brief of the future of policing and public safety is being debated in Denver as a result of a 53-page report from a task force of over 100 community members reviewing policing and other public safety issues in the city.
The report outlines five key strategies for reimagining policing and public safety in the wake of notable police-related incidents that have occurred in Denver and throughout the US. In addition, it proposes a set of "Principles" for police-community relations.
The five strategies are:
1. Empower the community with resources to adequately address socioeconomic needs and provide for their own public safety.
2. Minimize unnecessary interaction of law enforcement and the criminal legal system with the community.
3. Back fruitful community reentry of once incarcerated individuals and remove systemic barriers to reintegration.
4. Recuperate the community from harm made by policing and the criminal legal framework.
5. Expand the role of the community in establishing meaningful independent oversight, improving accountability, training law enforcement, and creating public safety policy.
Locksmith Denver's Breakdown of the Strategies Recommended
Empower the Community with Adequate Resources
The first recommended strategy suggests that community-based solutions provide a more nuanced framework for public safety that can be adjusted to diverse communities' specific needs.
The report's authors suggest that community-based solutions should be shaped by public feedback and that these solutions must lead with addressing underlying causes of crime.
Ideally, as we see it at Locksmith Denver, this would mean involving people from affected communities in the decision-making process to improve overall safety.
Moreover, other resources such as federal grants could help empower local organizations to engage with communities to identify and correct the root causes of crime.
Minimize Unnecessary Interaction Between Law Enforcement & Criminal Legal System
The second strategy also seeks to empower local communities. It advocates for more comprehensive community-based policing strategies that attempt to involve police less directly with criminal justice issues.
This would reduce the number of situations that lead to police interactions, like arrests and criminal investigations.
This strategy also seeks to engage law enforcement in conversations about the role of race; its impact on policing decisions.
The task force specifically recommends an "implicit bias" training program for all officers to develop more competent relationships with community members, especially people from minority backgrounds, where research has shown that implicit racial bias is more prevalent.
Support Successful Community Reentry, and Remove Systemic Barriers to Reintegration
The third strategy centers on the reentry of people who have been incarcerated back into their communities. The authors suggest programs like Denver's "Banning the Box" campaign, which prevents employers from asking about criminal records on initial applications.
Locksmith Denver strongly believe in second chance, so this would give people a chance to be considered for jobs and help reduce the likelihood that they will return to prison.
The fourth strategy is relevant to Denver specifically because of its partnership with Justice Reinvestment Initiative (JRI), an organization focused on reducing the prison population in states.
The central premise of the JRI is to eliminate certain types of low-level offenses from being reportable to the FBI, which can make states and cities appear more dangerous than they actually are.
Recuperate the community from harm made by policing and the criminal legal framework
One of the important points Locksmith Denver's management found, is that the report suggests that the criminal legal system inflicts harm on communities, especially minority groups. Accordingly, advocates for this strategy recommend increasing prosecution of officers who commit actions of racially discriminatory policing.
This particular recommendation makes sense considering that in 2014 Denver was number 5 on the list of cities most likely to receive a complaint about excessive force from police officers.
This suggests that there are problems within the department, which could be addressed by prosecuting those officers who engage in practices that disproportionately harm minority communities.
Other recommendations include increasing public education and awareness around local policing policies, developing "mutual aid" agreements to mobilize other law enforcement agencies when situations requiring a greater police presence arise, and increasing restorative justice practices to decrease recidivism and address interpersonal harm between individuals.
Expand the Role of the Community in Establishing Meaningful, Independent Oversight, Improving Accountability, and Creating Public Safety Policy
The final strategy emphasizes the importance of a "strong, independent oversight mechanism to provide greater accountability for Denver's public safety system."
The authors suggest that it is also essential to educate and unify communities to gain their support for the changes that will be proposed throughout this report.
This strategy also aims to foster a better relationship between police and communities, as it acknowledges that many people feel law enforcement officers do not hear their concerns.
The authors suggest training programs for officers on how to better interact with people of color, undocumented immigrants, and transgender individuals, among other groups.
These strategies are based on the understanding that there is an apparent disconnect between law enforcement and many of the communities they serve.
Therefore, the task force makes several recommendations to bridge this gap to make Denver's public safety system more effective overall.
First, common-sense changes like reducing arrests and increasing community engagement will allow for better relationships between law enforcement officers and the communities they serve.
These relationships will afford better opportunities to identify and correct the root causes of crime, resulting in a more practical approach overall.
Other Recommendations by Locksmith Denver Based on the Report
The report also suggests that some incentives be created for law enforcement officers who are able to reduce crime by working with local communities effectively.
These incentives could include stricter adherence to timelines and standards, increasing productivity, expanding the Safe2Tell program, and more recognition for officers who receive training concerning implicit racial bias.
The task force would like to see improved technology in Denver's public safety system as well. They suggest focusing on areas like computer-aided dispatch (CAD), body-worn cameras, gunshot detection systems, automated license plate readers, mobile data terminals, and others.
They also recommend creating a separate division within the City and County Department of Safety to work with technology to address different types of issues efficiently.
Finally, they suggest that there needs to be a better system in place for communicating information between law enforcement officers and other personnel involved in both public safety and community issues.
Final Overview of the Report
Overall, as we see it at Locksmith Denver the report provides a comprehensive overview of Denver's public safety system and makes several suggestions for improving current policies.
While much of this could be implemented by local authorities themselves, federal support will likely be very valuable to enhance safety in Denver and beyond.
The Task Force suggests that there needs to be more focus on the individuals released from jail and finding ways to help them reintegrate back into society.
They suggest that there be funding for more sobering centers where people can go after being arrested, rather than taking up precious space in jails.

Learn about Locksmith Denver main service areas around Denver, Colorado
Denver has more quiet neighborhoods, below is a list of some of our service coverage areas you can think of when relocating.
1. Denver
Denver the home of Locksmith Denver began as a mining hub in the mid-1800s. You will fall in love with all the nature that surrounds the area. Denver has been ranked as the second-best place to live in the United States. With many moving there, the cost of living has increased drastically.
The weather is beautiful all around the year with multiple outdoor activities. When it comes to security, Denver has been raked by far one of the safest cities.
Denver has the Safe Parking initiative that offers safe parking for your car without it being towed.
2. Aurora
Aurora has a population of 369,111. Most residents who live in Aurora own their own homes. Housing in this neighborhood is quite expensive. The area has plenty of coffee shops and recreational parks.
Aurora's city has declared that it is the safest large city in Colorado with low crime rates.
3. Highlands Ranch
Highlands Ranch is an excellent neighborhood to live in and is also safe. It is rather pricey and is based in a suburban area with a very supportive community. The grocery stores are easily accessible.
You can drive around some old structures during the day to get a beautiful view of the area.
Parking over the weekends can be a bit difficult, especially near restaurants. When considering moving to the Highlands, ensure to get a house that has parking or else it becomes stressful.
4. Cherry Creek
Cherry Creek is known as one of the fanciest neighborhoods. The area is surrounded by high-end shops, fancy restaurants and cool bars located within walking distance.
In the neighborhood, you will find public parks making the place great for raising a family. Its crime rate is considered low but still has some areas where you should avoid visiting.
Parking is mostly available, especially in hotels and the mall areas with the fee being reasonable.
5. Capitol Hill
Living in Capitol Hill is generally safe considering the D.C police being around the streets and the Capitol police guarding the Capitol building. You get to experience a dense urban feel with residents renting their homes.
Many who live in Capitol Hill are young professionals who enjoy the coffee shops, bar, restaurants, and parks that the area offers. The neighborhood has a population of about 16,304.
6. Uptown
If you are looking to experience a laid-back, urban fell neighborhood; then you should consider Uptown. It is located in the city's hear and borders East Colfax Avenue with the best restaurants and bars.
Uptown is also a safe neighborhood for those looking to live in an urban area.
7. Five Points
Five Points is considered as a neighborhood in transition as it is one of Denver's oldest neighborhoods. It has some great coffee spots and bars. The area is near Downtown, and the schools are above average. Rent is also affordable.
The neighborhood is trying to work hard to curb crime, but it is still not 100 per cent safe, especially during the night.
8. Washington Park
Washington Park offers its residents an urban, suburban mix and most people own their own homes. The area also has many restaurants, bars, coffee shops, and parks for recreational activities. The public schools offer above-average education.
The neighborhood is also considered safe as compared to most in Denver.
9. Sloan Lake
Living in Sloan Lake will give you a sense of community as you get to enjoy the best view of the city. The neighborhood is quiet with areas such as restaurants being easily reached on foot.
When it comes to parking, it is relatively easy to get. Crime rates have increased around Sloan Lake neighborhood, so it would be advisable to be safe and install security measures.
10. Baker
Baker is a small neighborhood in Denver with a population of 6,568. It is recommended as one of the best places to live. If you are looking to rent, then Baker is an excellent place to start. Coffee shops, bars, and restaurants are within reach.
In matters concerning safety, Baker is not rated among the safest place. It is advisable to be vigilant.
With the above list, brought to you by Locksmith Denver, you can now decide which city and neighborhood you would want to relocate to.